Help ban the voting machines in Arizona!

8/30/2023
NATIONWIDE CALL TO ACTION! Arizona GOP JEFF DEWIT Is LYING! They Can Ban The Voting Machines TODAY - But NOW They Don't Want To Even Take A VOTE . . . They Need To Hear From We The People Of America!

Arizona Has The Opportunity To Be The 1st State To Ban The Voting Machines & Take Back Our Unconstitutional Elections! Jeff Dimwit (Chair) is blaming the attorneys, the bylaws & fake allegations of doxxing for not taking a VOTE TODAY to Ban The Voting Machines in the 2024 PPE Election. He plans on conducting a "Round Table Discussion". He's also LYING about the costs. Stating it would be $13million to $15million, when a hand count is more like $200,000. All info & CALL TO ACTION are below! Please JOIN US In Sending Emails, Making Phone Calls & Posting On Social Media - THANK YOU!

PROTECT OUR KIDS:
DEFEAT THE EQUALITY ACT!
"We're here, we're queer, we're coming for your children!" - REALLY?
We've been told the LGBTQ movement was about equal rights, and that they had no interest in our kids. But the Equality Act is anything but equal. It's a targeted effort to force radical gender ideology onto our kids. And while the movement for parental rights has never been stronger, Democrats, including President Biden, believe "these are our (the government's) kids, not somebody else's kids, they're all our kids." We must stand against this radical ideology and tell President Biden and anyone else who supports this harmful legislation: ENOUGH IS ENOUGH!
5/16/2023
Sign the American Sovereignty Declaration

The same WHO helped the CCP mislead the world about the origins, nature and optimal approach to responding to the virus, with masks, lockdowns and inadequately tested "vaccines," is now "negotiating" with the Biden administration to give it unprecedented expanded powers, which would give the WHO and its Director–General the authority to declare public health emergencies – or even potential emergencies–within the United States, WITHOUT U.S. consent!!! They would further empower the Director General to decide how we must respond, including forced vaccination, mask mandates, and lockdowns. These measures would be enforced through surveillance via vaccine passports or other digital health IDs and the censorship of dissenting views. Our national sovereignty to determine such matters will be surrendered. And our individual sovereignty to make personal health decisions with our doctor will be gone as well. The only way to ensure that we are spared such fates is for the United States to withdraw from the World Health Organization before such new arrangements are formally adopted.

To leave the organization formally, the U.S. must give a one-year notice. The U.S. must #ExitTheWHO in May '23 to avoid new authorities set to be voted on in May '24.
5/13/2023
RECALL KATIE HOBBS!

---
Katie Hobbs is the unlawfully SELECTED governor of the great state of Arizona. 250K voters were virtually cancelled on election day, as the voting machines stop functioning "out of the blue." Most of these voters were Kari Lake supporters and this was not a coincidence! In addition, unsigned or failed signature matching of mail-in ballots were illegally accepted and counted. If this is not screaming election fraud, we don't know what will!

Arizona Statute states you MUST sign a PHYSICAL petition (in July) six months after Katie Hobbs was inaugurated to trigger a special election to remove her from office.

Let's take action TODAY and get the required number of signatures!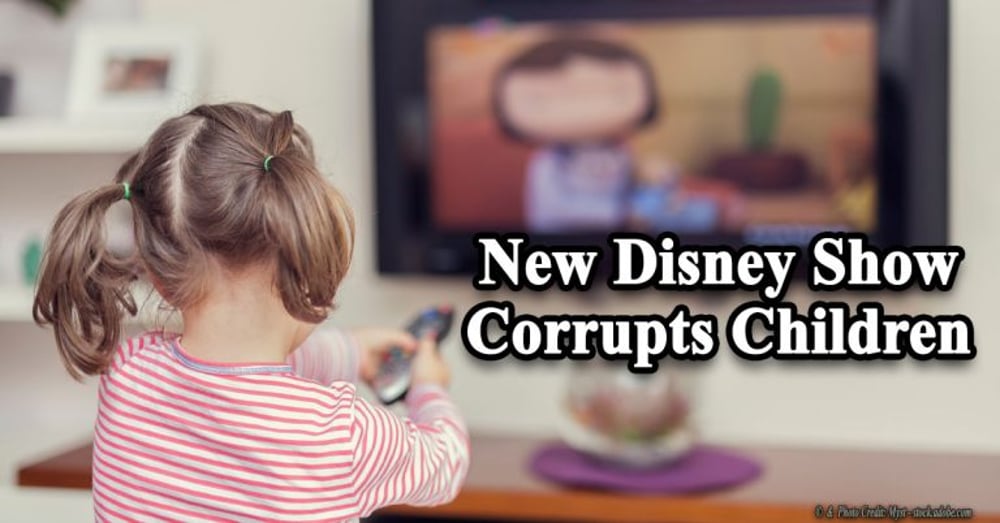 1/23/2023
Tell Disney To Stop Promoting homosexuality in Children's Shows

Disney recently released a new cartoon series called Firebuds. In the show, one of the main characters has two moms. The show airs on Disney Junior, which targets children from two to seven years of age. The show openly promotes homosexuality and exposes our children to unnatural vice and an immoral lifestyle. Please take a stand and fight for the innocence of our children.
Stop the Sellout of US Sovereignty to the WHO
The Biden administration has actually initiated the greatest voluntary surrender of our national sovereignty since our Republic was founded. As things stand now, at a meeting of the World Health Assembly in Geneva, Switzerland between May 22-28. U.S. proposed amendments will be adopted that would make the Director-General of the WHO the sole arbiter of what is a "public health emergency of international concern" and dictate how our government and others must respond to it.
If this is not stopped, vaccine passports, future lockdowns and shutdowns will be dictated by the WHO, aka by the U.N.!!! Are you going to sit back and watch them take away our sovereignty?
Sign the Petition to call for a Convention Of States!
Washington DC is out of control. After the 2020 Election Theft, Complicit Courts, A Takeover of our system of Government by the Radical Left, Decades-Old Corrupt Politicians, We The People have the right, under Article V of the United States Constitution, to call for a Convention of States, and propose amendments that will impose fiscal restraints on the federal government, limit its power and jurisdiction, and impose term limits on its officials and members of Congress. Take Action Today at ConventionOfStates.com
SIGN THE PETITION TO DECERTIFY THE 2020 ELECTION in ARIZONA!
Join Arizona State Senator Wendy Rogers in this nationwide petition! The Arizona forensic audit has unveiled MASSIVE voter fraud, from duplicated ballots to dead people voting and vote flipping! The 2020 ELECTION FRAUD IS NOT GOING AWAY, EVER. We will not have a constitutional republic and equal justice under the law if this is not remediated.
WE HAVE SEEN ENOUGH! TIME FOR ACTION!
Join President Trump in a class action Lawsuit:
TAKING ON BIG TECH!
www.takeonbigtech.com
It is NO SECRET that Big Tech Social Giants: Facebook, Twitter and Google, have been engaging in brutal censorship of the American people who support President Donald J. Trump! 75 Million of us! They have shadow banned us, removed videos we posted that carried inconvenient truths, and cancelled our voices by shutting down our accounts. They have been working closely with government bureaucracies and the deep state to steer public opinion to be in line with the radical left, and hide the truth from the public. From forbidding the use of the term "illegal immigration", to Covid-19 discoveries that have saved tens of thousands of lives, such as Hydrochloroquine. From banning voices who rightfully claimed that the virus originated in Wuhan, China, to shutting down posts that videotaped the brazen fraudulent activity of the 2020 Elections! But most of all - These very powerful companies have taken our very basic first amendment right to FREE SPEECH. It is time to fight back and win, with President Trump and the America First Policy Institute!